Colorado State University
Colorado State University
Translational Medicine Institute
In January of 2019, Hutchison Western "HW Brand" donated and installed 40 brand new, custom horse stalls at the Colorado State University Translational Medicine Institute. These new stalls stand 8 ft. tall to accommodate horses of all sizes, and were designed and produced specifically to fit the TMI building. They boast the traditional CSU green colored steel frames, which are accompanied by poly kickboard inserts that show off the CSU and HW Brand logos. Hutchison is a proud supporter of Colorado State University and the AG community in general, which made this project an excellent fit for Hutchison.

Equine Rehabilitation Center
In addition to the TMI stalls, nearly identical horse stalls can be found at the Equine Rehabilitation Center located in the building next door. This building holds 6 of these stalls, which were also donated and installed by Hutchison.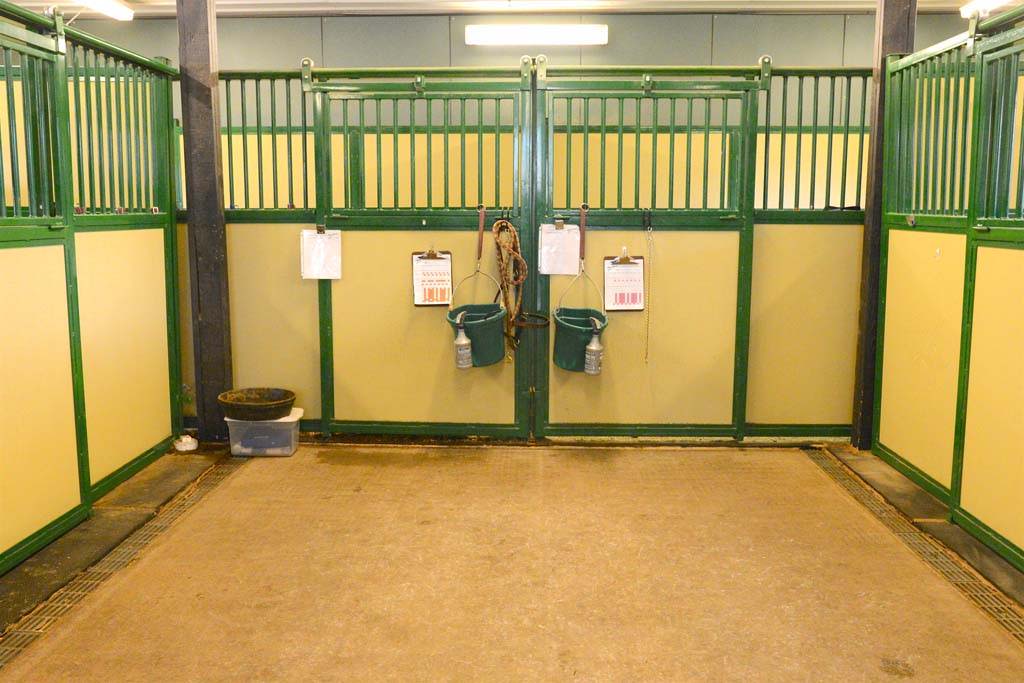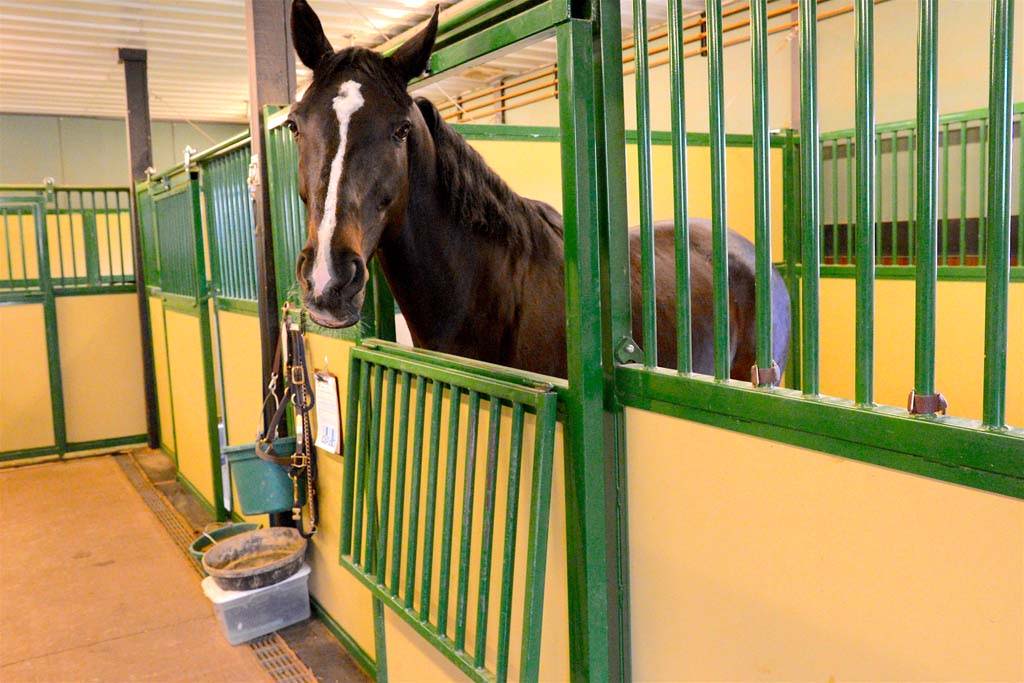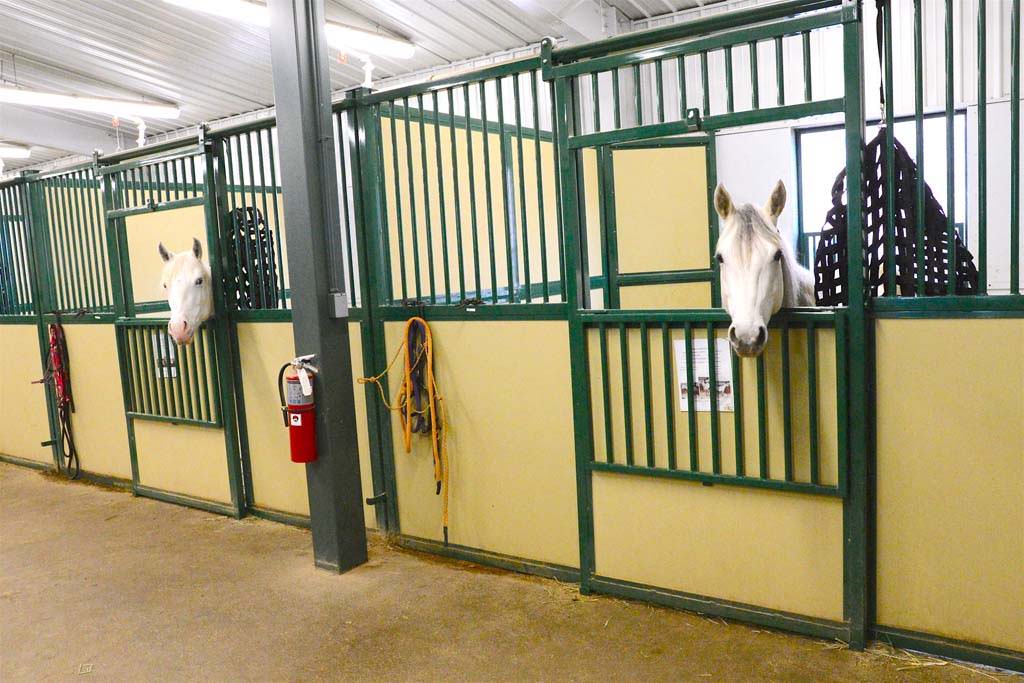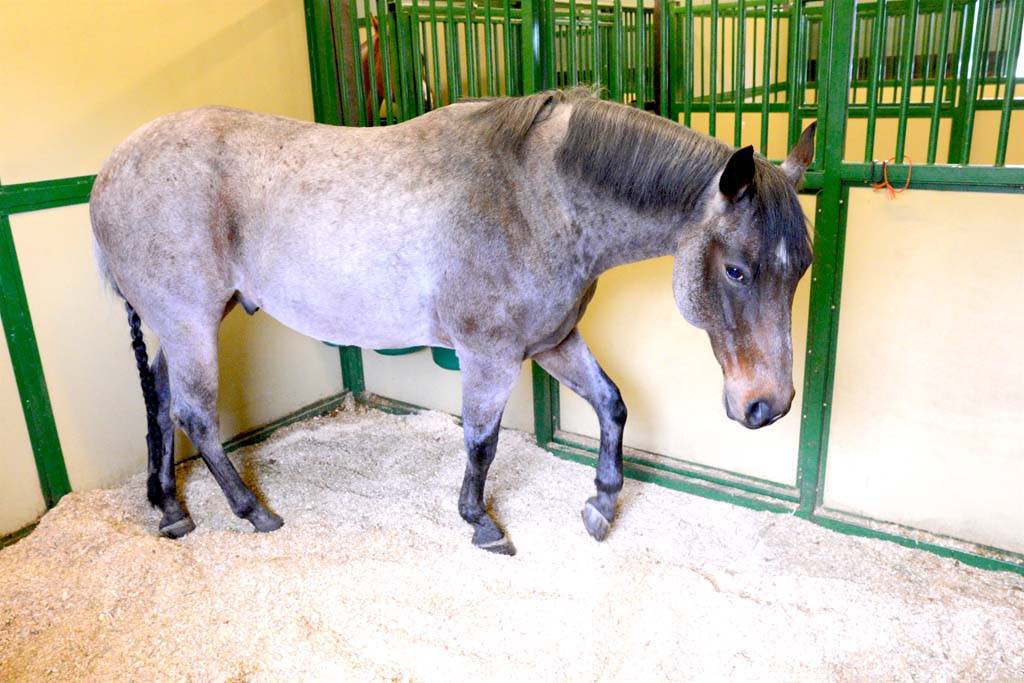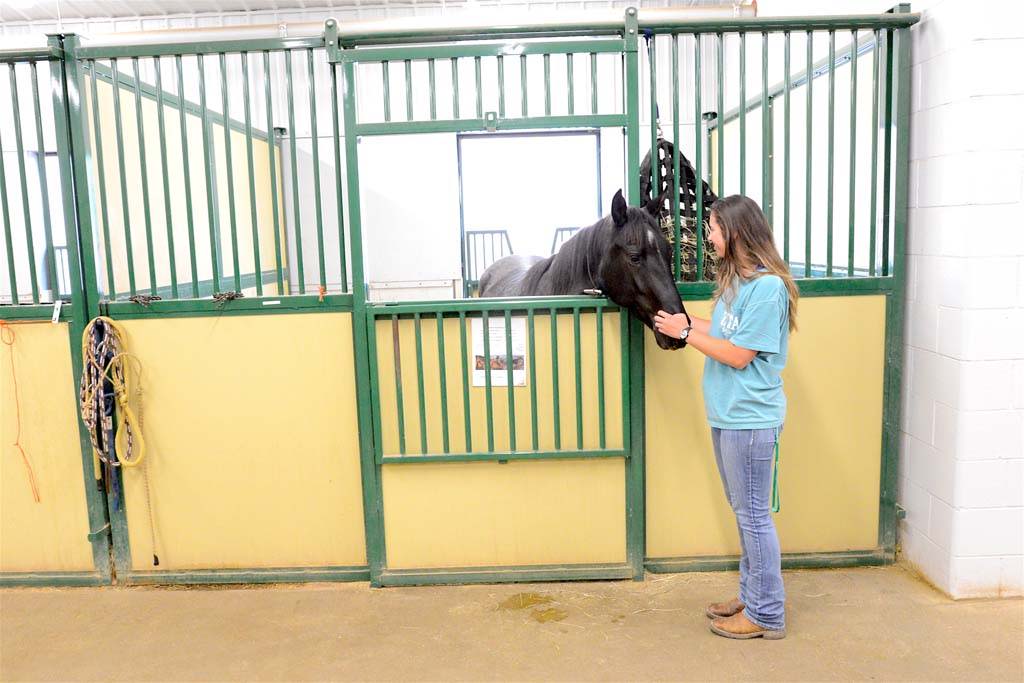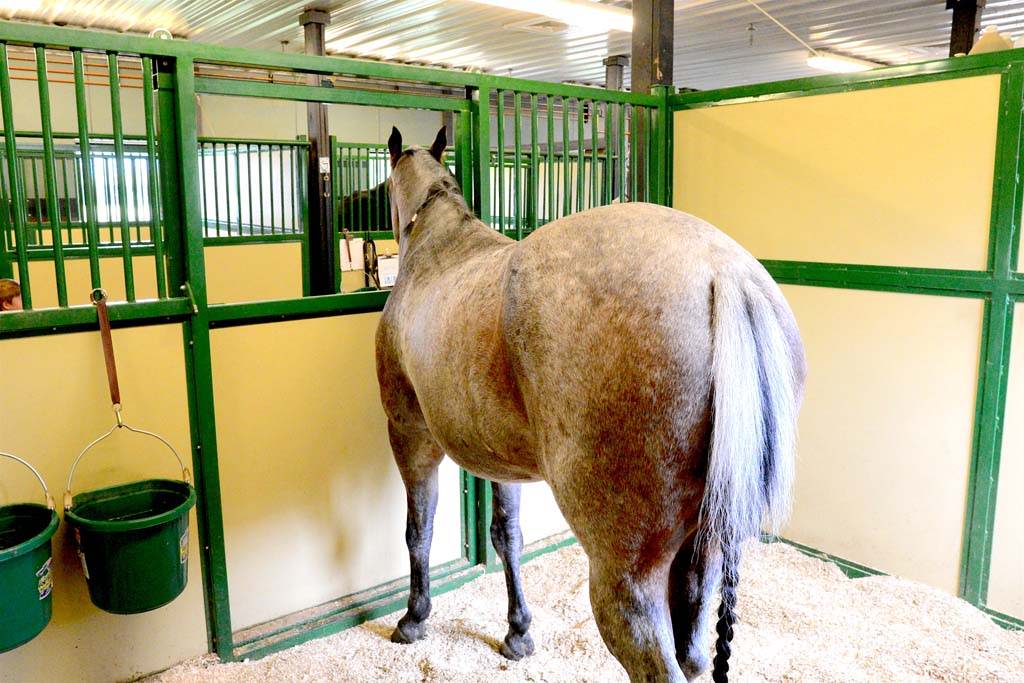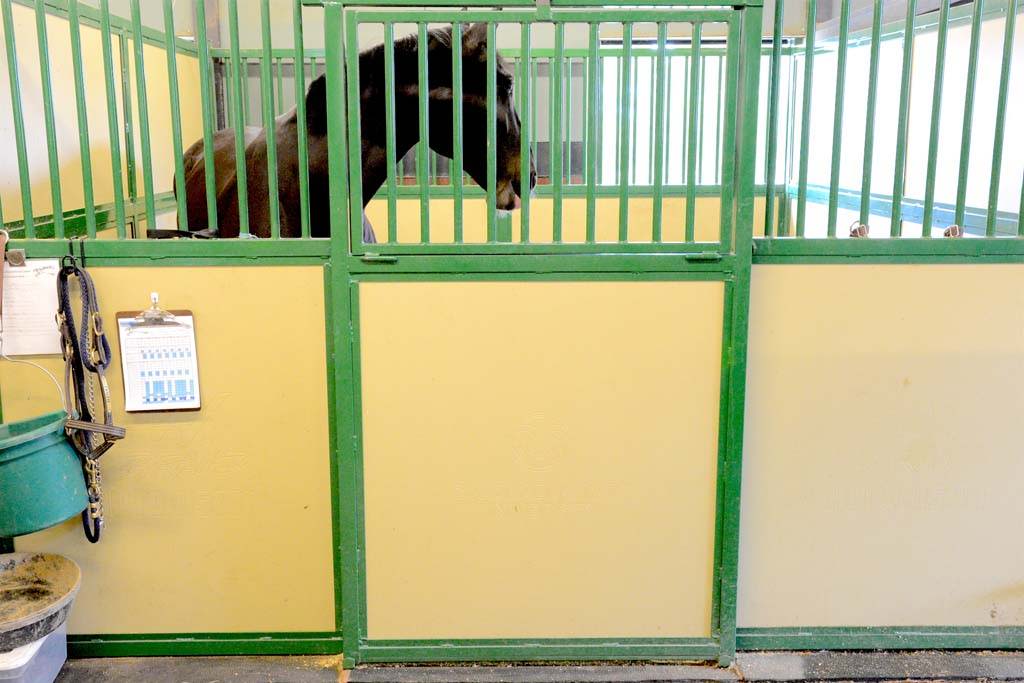 Temple Grandin Equine Center
In March of 2021, the Temple Grandin Equine Center opened its doors. It is the new home of one of the leading equine-assisted service facilities in the world. The center is located just west of CSU's main campus in Fort Collins. HW Brand was honored to manufacture 10 stalls for the newly built facility. All stalls feature the CSU green and logos on the front.
HW Brand is currently working with Colorado State University on stalls for a second equine assisted service facility, for the Denver area. The second facility will be located at the new CSU Spur Campus at the National Western Complex. This new facility will feature 15 stalls with runs all manufactured by HW Brand.
Johnson Family Equine Hospital
Contruction for the new Johnson Family Equine Hospital began in August 2019. The new hospital opened to clients November 2021. The hospital contains 43 HW brand horse stalls, that feature CSU green along with the CSU and HW Brand logos on the front. All stalls were custom built to fit different areas of the hospital. We can't wait to see how this new facility takes veterinary care into the future.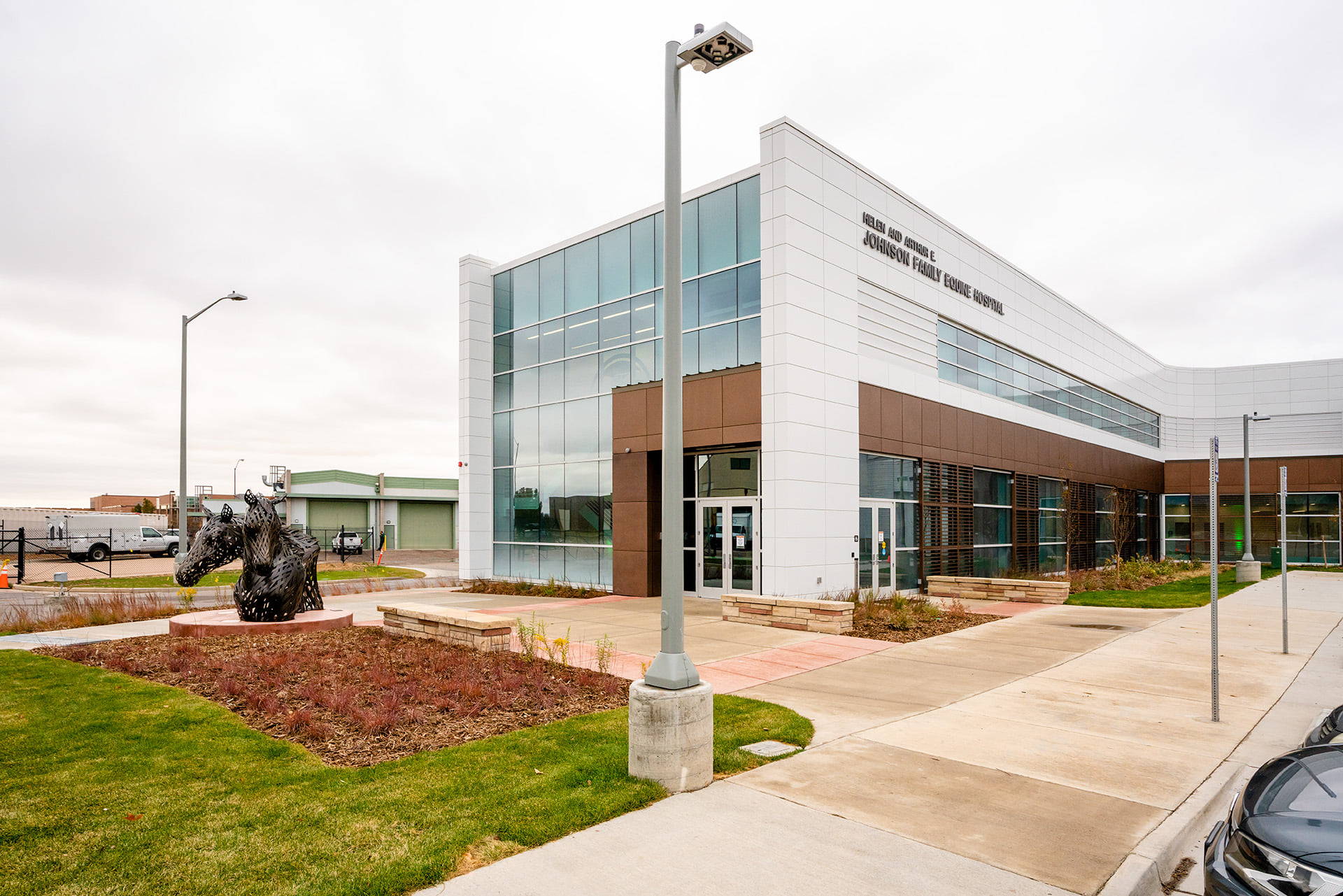 CSU Spur Campus
The CSU Vida building is to the public! This new building is focused on all aspects of human and animal health. It features 15 HW Brand Stalls and runs. Some of the stalls are for the equine sports medicine and therapy side of the building. They have the latest and greatest technology for treating all different injuries. The other stalls are home to the Temple Grandin therapy horses. This is the second location for the equine assistance therapy program. We loved working on the project from start to finish and are even happier that future generations can continue to learn and grow.